Oculus Rift Will Release Q1 2016
Oculus VR have announced that the Oculus Rift will be officially launch to consumers in quarter 1 2016. Along with the news of a release date is the first look at the devices consumer model. The Rift will be available for pre-order later this year. Oculus VR promise a full ecosystem, with compelling content, and a fully-integrated hardware/software tech stack designed for virtual reality.
The Rift has been available for some time now in the form of developer models, each with incremental improvements leading up to the consumer launch. The new model will feature and improved tracking system that will support both seated and standing experiences. It has a redefined design with improved ergonomics for comfort.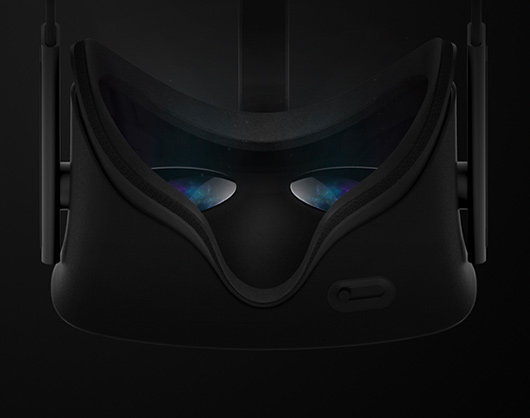 In the coming weeks more announcements about the technology itself and the games that support it will be released. Oculus VR promise many unannounced 'made for VR' titles will be coming to the Rift. They also hint at some announcements for E3. While the device is PC only at the moment, when asked, Oculus VR's VP of Product Nate Mitchell stated that "Anything is possible" regarding compatibility with current gen consoles.
2016 could be the year of VR, with the Rift officially launching and the high probability of Sony's Morpheus also launching in that time-frame. It will certainly be a year of new experiences and will be the ultimate test for VR. The public will decide if it's just a fad, or if it will be the next big thing. Personally, I believe the introduction of VR will enhance some genres of games that have become stagnant. First person titles will benefit mostly. Although it's hard to imagine that third person/side scrolling titles will benefit from VR. For now, we'll just have to wait and see until the Oculus Rift releases next year.

Latest posts by Andrew Brennan
(see all)