Suggest Your Favourite Songs For Rock Band 4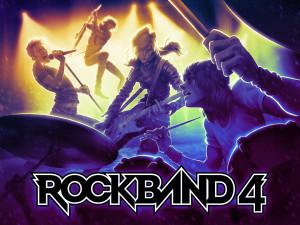 Harmonix have opened a site to allow you to suggest tracks for their new title, Rock Band 4, tentatively slated for release this year for PlayStation 4 and Xbox One. The site allows you to suggest songs one at a time, with no limit to how many songs you can suggest. In addition to allowing users to suggest songs, Harmonix have also stated that the entire library of songs players have downloaded for previous titles will be forward compatible with the new game. This is a move that may seem surprising, but it is an excellent show of good faith to get players back on board with the newest iteration of the title.
The new title will be a focused return to form with the removal of the Pro Guitar and Keyboard options. Pro Drums will still remain as an option, however. All of your previous Rock Band instruments will be compatible with the newest title, a move which vastly lowers the price of entry for returning players. This announcement coupled with the return of the Guitar Hero franchise this year tells us that the rhythm genre is may have been in a coma, but it is definitely not dead.
Check out the link below to suggest your own song choices for Rock Band 4.
http://www.harmonixmusic.com/games/rock-band/request/

Latest posts by Andrew Brennan
(see all)