Your First Look At The Xbox One S
An image of Microsoft's new slim Xbox One S has leaked ahead of tomorrow's E3 show. The slim Xbox One had been rumored for some time alongside a selection of different Xbox branded devices. The new console is 40% smaller and will include a 2 TB hard drive. The Xbox One S also includes a slightly redesigned controller and you will finally be able to stand the console vertically, a feature sorely missing from the standard Xbox. You will be able to watch 4K Ultra HD Video it will output video in High Dynamic Range. The power supply brick will also be internal in this model.
Check back tomorrow for further details, we're sure there will be a host of information at Microsoft's E3 press conference.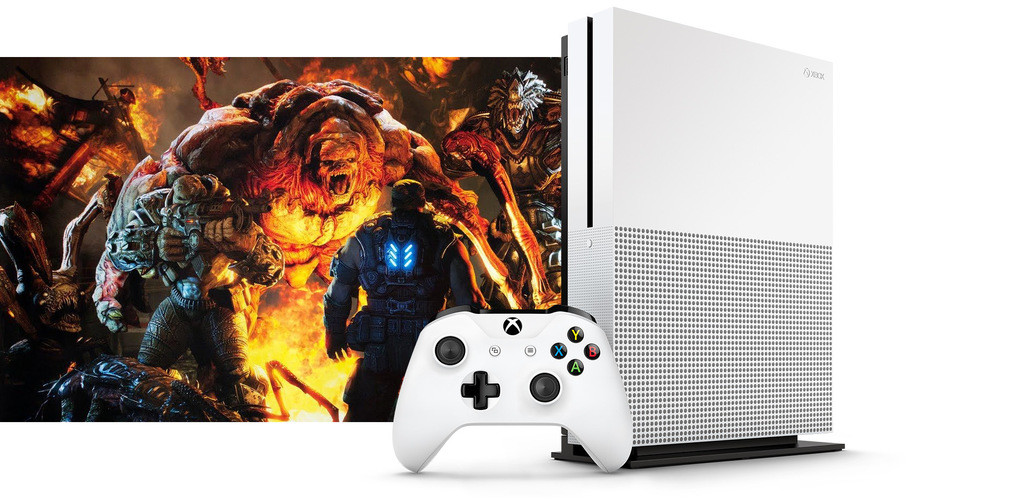 Latest posts by Andrew Brennan
(see all)